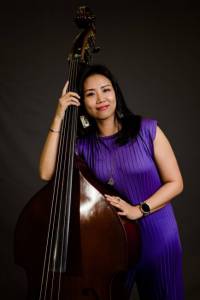 Standard :

Contemporary Piano
Available : Monday, Wednesday, Thursday, Friday, Saturday & Sunday
Spoken Languages :

English & Korean
Lessons via :

Face2Face & Online
Grace Cho HeeWon is a multi-talented and passionate musician who co-founded the band 'FAZZ', a 6-piece band, for whom she composes and performs original songs in local and international music festivals, including Tokyo International Music Market, Haneda International Anime Festival in Japan, Urbanscapes and Penang Island Jazz Festival in Malaysia.
With 'FAZZ',   Grace has won various local competitions, including First Prize in Sonica Song Composing Competition and a winning performance in Malaysia Diamond in the Rough, and runner up for Singapore Coliseum Jam Band Competition.
Grace has over ten years of experience in teaching both classical and contemporary music for children and adults of all abilities. Her passion in teaching lies heavily in developing interest and appreciation of music among students.
Apart from her classical and pop background, she has always found a great interest in playing different instruments to help understand the sound and translate them into music. Her empathetic nature towards music comes from various culture and environment by living in overseas for nearly 18 years.
Previously Grace worked as a creative director at Durian ASEAN, an online radio station, where she hosted and interviewed various musicians and entrepreneurs in entertainment industry. Later she co-founded a 'start-up' company, Hidden Asia – a digital media company bringing unique and powerful stories to a wider Asian audience.
Grace also co-directed a refugee documentary "Selfie With The Prime Minister", which was the film grant winner at Freedom Film Fest 2017. The film was screened in various places in Malaysia, Singapore, Berlin, California, Bosnia and Australia. Her feature documentary "Selfie To Freedom" was selected for Crossing Borders 2017 by European Documentary Network.
Register Now with Grace Cho