BMA Awards, Bursaries and Community
CHOO HAN PENG MEMORIAL PRIZE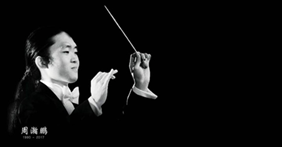 A twelve-month tuition scholarship
Mr. Choo Han Peng (as shown in the image) was a member of The Conductors Circle at BMA who, in 2017, tragically lost his life in a car accident. Mr. Choo was a vital member of the group, a musician of very high calibre, and his loss to music and the community is felt to this day.
To commemorate the short life of this brilliant young musician, BMA hosts an annual twelve month scholarship to study at BMA in Mr. Choo's name.
The award is open to existing BMA and non-BMA students who wish to study either as an individual student or, as part of a group or ensemble.
For further information and applications please email admin@bma.com.my. Terms and Conditions apply.
Successful applicants will be offered an audition and interview in November December each year with BMA's Director and panel, with the final decision being announced in December.
THE CHOO HAN PENG
MEMORIAL PRIZE RECIPIENTS
2019
Tan Zhi Qi – Violin
2020
Chew Sin Yi – Clarinet
2021
Anitej Palur – Piano
2022
Elisabeth Chan Wen Yi – Vocal
BMA YOUTH ORCHESTRA BURSARY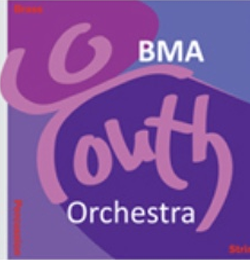 A number of free places are being opened up for membership of BMAYO each year.
BMAYO meets forty times a year, on Saturdays from 3.30pm to 6.30pm at BMA, in Mutiara Damansara.
The Orchestra has recently been invited to perform at the "Rising Stars at the Con" at the Sydney Conservatorium, and regularly collaborates with other performing groups in the Klang Valley.
Conducted by BMA's director, Kevin Field, (Melbourne Symphony, BBC Symphony, National Symphony Orchestra of Ireland), BMAYO performs a variety of music genres on a regular basis.
TO APPLY:
Book a free audition now via: admin@bma.com.my
All instrumentalists welcomed
Minimum age: 11 years/ Maximum age: 21 years
Prepare two contrasting works of your own choice
Sight-reading and aural will be offered
Minimum equivalent standard: Grade 6
Open to all students residing in Malaysia aged 11 – 21 years old, from national and international schools, and from a family with a household income below RM100,000. A declaration of household income (Form BE or E) together with Acknowledgement Receipt by LHDN of both parents is required.
SUCCESSFUL APPLICANTS:
RM50 Registration Fee is required upon acceptance
A Returnable Deposit of RM210 is also required to secure applicant's placement.
Bursary starts in January of each year and, subject to the applicant's development and age, is in perpetuity
Standard BMA terms & conditions apply
The BMA Panel's decision is final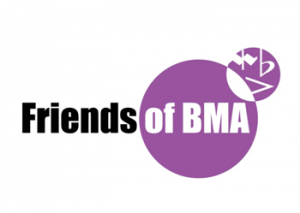 The Friends of BMA (FBMA) is a voluntary support group that is proactive in helping to create awareness of BMA in the wider community and support in-house events.
If you can donate your time, experience and knowledge to the benefit of all BMA students, then we want to hear from you!
We welcome all forms of 'in-kind' and 'hands-on' support from simply helping to set up for a concert, to distributing concert programmes or helping with tickets sales; all the way through to creating and delivering essential fund-raising initiatives.
Essentially the primary focus of FBMA will be enhancing the holistic experience for all BMA students. In the long term, FBMA will work towards raising funds for special projects such as, for example, an instrument loan scheme for beginners, and music tours and exchanges.