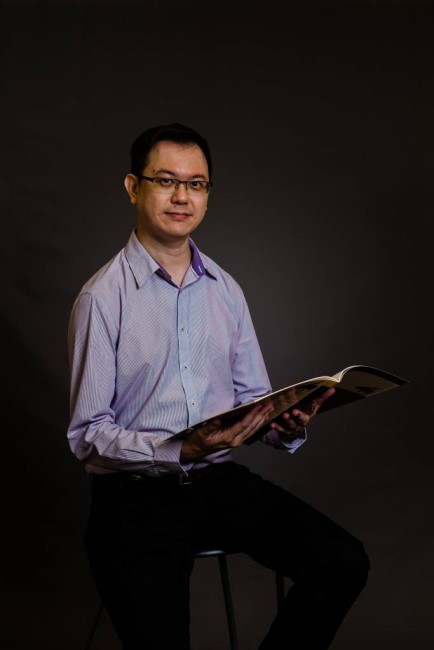 Senior :

Classical Piano
Available :

Monday, Tuesday, Wednesday, Thursday, Friday, Saturday & Sunday
Spoken Languages :

English, Malay & Chinese
Lessons via :

Face2Face
Pianist Robin Lee's active career encompasses both performing & teaching. As a performer, he has participated in major festivals in the country, including the George Town Festival, Chin Yong Music Festival, Piano Gala, the JB Arts Festival & recently the Epsom Edge. His contribution in a non-performing role include the roles of co-ordinator in the Euroasia Youth Music Festival in 2013 & 2014 & adjudicator in Short+Sweet at the KL Performing Arts Festival 2015 & in the 13th Hong Kong (Asia Pacific) Piano Competition 2013.
Behind each great singer is a supportive pianist & Robin has developed a particular interest in the voice repertoire. Having established himself as one of the few Malaysian professional vocal accompanists, he has shared the stage with Cha Seng Tiang, Cecilia Yap, Ang Mei Foong, Yeoh Ker Ker, Ranko Kurano & Tan Wei Han. In 2015, Robin ventured outside the vocal repertoire & presented a full recital with violinist Goh Chia Chien. Future plans include collaboration with flutists Keiko Nakagawa & Noriko Osman.
Taking his quest of collaborative performance further, Robin has joined forces with two distinguished colleagues – violinist Mabel Wong & violist Andrew Filmer – in forming a trio with a focus on education. Together they have presented lecture recitals & workshops for both students & teachers that have been very well received. Another notable achievement by the trio is their peer-reviewed article, published in the Australian & New Zealand Viola Society Journal.
Highly regarded by colleagues as a piano pedagogue, Robin gives students an all-rounded education with an emphasis on fundamentals. With an understanding of the mechanics of movements, he has managed to re-train many experienced pianists with bad habits. Using his pianistic skills as well as his experience in collaborative playing, Robin is often engaged as a music coach for instrumental students. Robin maintains a private teaching studio & is also a senior teacher at Bentley Music Academy.
Robin graduated with an honours degree in music performance and pedagogy from Universiti Sains Malaysia & has a string of licentiate diplomas from The Associated Board of The Royal Schools of Music, Trinity College London & The London College of Music. Not contented with just a musical education, Robin has taken online courses in marketing & the psychology of criminal justice.
As a founding member & vice secretary of the Penang Hokkien Society, Robin passionately supports the preservation of local Chinese culture and heritage. During his free time, Robin enjoys his Olympian house chores, believing they are a great substitute for gym work-outs.
Register Now with Robin Lee