About Us
Welcome to Bentley Music Academy – Malaysia's leading music school, designed especially for all things music!
"Performance First" is our motto & in these pages, you'll discover a lively, energetic community open 7 days a week & very much for all ages, abilities & music genres.
Whether you are a parent or a toddler, a rusty learner dusting off that guitar, a teenager getting all those grades sorted before university, we are confident we have something for you here at BMA.
So come visit us & discover for yourself the myriad programs & events at BMA, or email your inquiry & allow us to design a program to suit you.
BMA Charter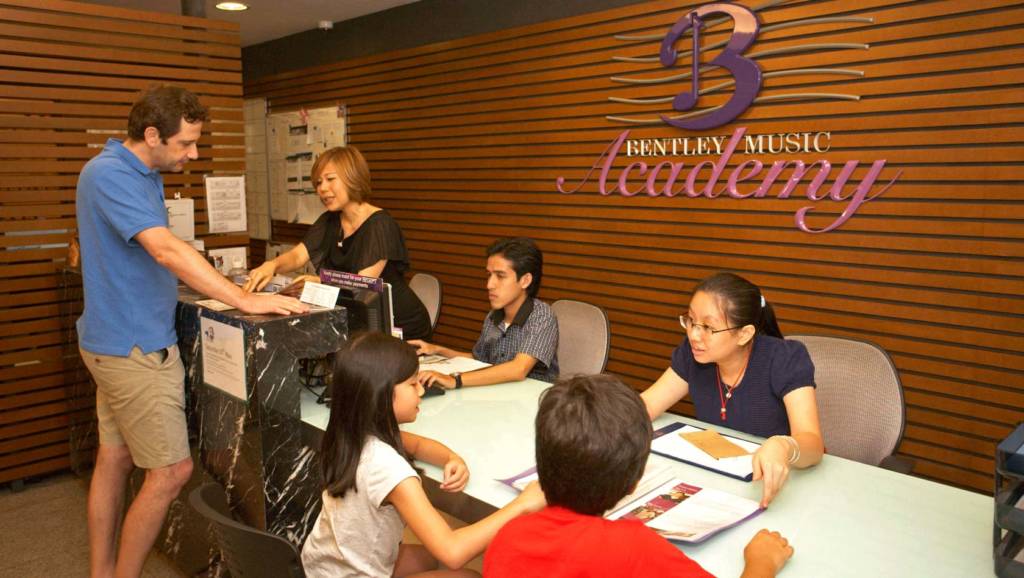 It is the aim & mission of all associated with BMA to provide the best learning environment experienced anywhere in Malaysia; establish a solid foundation for future generations; & thus provide a legacy of quality music learning to which all can access.
As part of that overall vision BMA will host & develop new ensembles & learning programmes to further enhance performance opportunities & develop a school-wide knowledge base for both BMA & non-BMA students, including, & not limited to; choirs, orchestras, bands, ensembles, lectures, workshops & masterclass. The majority of these will meet on a weekly basis, or at least 8 weeks in any one term.
So that BMA can guarantee all that is stated here, all group activities at BMA will necessitate a weekly subscription, with registration & or deposit operating under general BMA Terms & Conditions. Each will start or run when minimum demand is generated. In calculating the potential costs involved, BMA has undertaken extensive research to gain a true perspective relative to the current environment both at a national & school level, as well integrating the expectations of Bentley Music, BMA's students & its teaching staff.
Our Promise
All groups will habitually benefit, by default, from the best working & learning environment regarded as second to none in Malaysia. This extends to specific instruments, associated music furniture & resource material as well the building, teaching & support staff.
Each ensemble will be led, directed & conducted by experienced BMA staff & or external qualified musicians from the best that Malaysia has to offer.
From time to time, international guest musicians will be invited to lead these groups.
All core activities will meet weekly with a minimum operation of 8 times per term, or 42 weeks a year.
Some activities may meet twice a week & have tutorials, or: 'sectionals'.
As & when numbers allow, a limited number of scholarships will be available. (BMA will publish more information on this in due course.)
On occasion, additional associated holiday programmes, tours & exchange programmes will be organised. These may incur additional fees relative to that programme.
Each group will perform on a regular basis at, or outside of BMA, nationally and internationally.
All ensembles are available for corporate sponsorship & BMA will pass on the cascading benefits of any such third party financial support to the students involved.
All ensembles will follow the standard group T&C at BMA.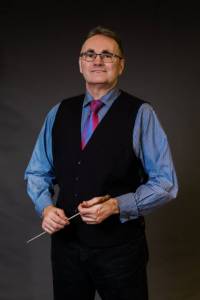 Kevin Field
Director of Academic & Artistic Development 
Our Director of Academic & Artistic Development, Kevin Fields is truly a man of many talents. With over 25 years of experience & expertise spanning continents & garnering numerous awards & accolades along the way.
Kevin was an international independent conductor & was the Sub-Principal Percussionist with Bournemouth Symphony Orchestra, UK's oldest & most established provincial professional orchestra.
Kevin was a student at London's Royal Academy of Music when American conductor Andrew Litton appointed him to the BSO, with whom he toured USA twice, Europe on numerous occasions, recorded hundreds of CDs & performed more than 1,200 concerts over a nine-year period.
As drummer, percussionist, composer & conductor, Kevin's performing pedigree covers rock, swing & orchestral music. Performing in big bands & orchestras since the age of 11, Kevin studied timpani & percussion at Birmingham School of Music. Here, as a first year student, he performed with City of Birmingham Symphony Orchestra making his professional debut with Simon Rattle conducting, all before graduating from Royal Academy of Music with Honours.
On joining the Bournemouth Symphony Orchestra, he established 'Kokoro' – the contemporary music ensemble of the BSO.
Kevin later went to work with the Ballet Rambert, Saddlers Wells Royal Ballet, The Orchestra of the Bolshoi Theatre & the Royal Philharmonic Orchestra.
From 1999 to 2014 Kevin was Associate Conductor with the Malaysian Philharmonic Orchestra where he worked with world-class soloists in a variety of jazz, contemporary and mainstream inspired projects. With the MPO, Kevin commissioned Malaysian composers Tazul Tajjudin, Sunetra Fernando, Muriz Che Rose, Adeline Wong & Jyotsna Prakash. He has premiered over 200 international works in Malaysia by living composers; accompanied music legends Siti Nurhaliza & Sheila Majid, formed both the Malaysian Philharmonic Youth Orchestra & MPO Forum for Malaysian Composers, winning many awards & accolades.
As a conductor, Kevin has directed the BBC Symphony & Australia Chamber Orchestra together with the MPO; National Symphony Orchestra of Ireland, Opera North (UK), Royal Liverpool Philharmonic Orchestra, West Australian, Melbourne & Tasmanian Symphony Orchestras.
He has worked with leading international artists, among them: jazz duo Chic Corea & Gary Burton; bandonian player Daniel Binelli; violinist Leonidas Kavakos; pianist Peter Donohoe; Kodo drummer Eitetsu Hayashi & Chinese opera specialist Shu-Cheen Yu.
Kevin believes in "quality music education for all". It is this ethos that Kevin has been sharing with his students, through Bentley Music Academy, since 1999.
Kevin leads the orchestras at BMA as well as The Conductor's Circle, Field's Forum & a variety of Instrumental & Vocal Teaching.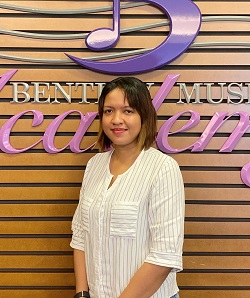 Nur Anis
BMA Administrator Executive
Always having high interest in arts, Anis had taken up various opportunities to explore not only music, but also painting and photography.  Anis strongly believes that exposure to art has various benefits for one's mind. Not only does it help to reduce stress, it also helps to improve one's memory as well as sense of empathy, through both viewing and creating.
As an active student both on and off-campus during her university years, Anis was the ex-co for the student committee for Multimedia and Publishing. She was actively involved in various activities including participating in performances and competitions for Zapin (traditional Malay dance). She was also a member for Rakan Muda, which led to her participation in community services and physical recreations during the breaks between her semesters.
Having administrative experience under her belt, Anis is capable of handling general tasks, students' concerts as well as emceeing. With the belief that music has the power to unite people even to the global scale, she enjoys having a career that revolves around music. This passion drove her to join as an administrative member of Bentley Music Academy, starting February 2019.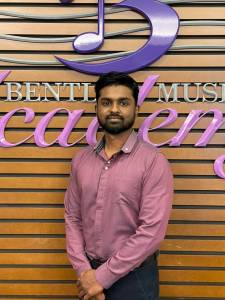 Gedeon
BMA Administrator Assistant
Gedeon Moses pursued his tertiary education at Universiti Sains Malaysia (USM), Penang where he received his Bachelor of Music (Performance & Pedagogy) with honours degree in the year 2019. His huge passion in music since a very young age has motivated him to pick up various instruments beginning from the Electric Guitar which he learned himself. Following this, he branched out onto Electric Bass Guitar, Acoustic Guitar, Piano, Keyboard, and Percussions.
It was during his time at the university where Gedeon received a formal music education covering practical and theory studies under the tutelage of the esteemed Dr Pravina Manoharan, Composer Azmeer, Dr Johan Othman, Dr Yumi Yoshioka, Dr Jason Tye, Dr Razak and the Jazz Pianist Mr Michael Veerapan. Addendum to such wide exposure, he showed interest in even traditional instruments such as Gamelan and was able to learn it. He took up conducting studies with one famed Conductor & Jazz Pianist, Prof Razif @Jeep, for his educational project. Apart from that, he actively performed in numerous concerts and recitals and moreover, he has a track record of participation in a myriad of masterclasses and music workshops during his time at USM.
Gedeon's area of expertise includes composition & arrangements, stage performance, conducting and orchestration. He also has an exposure on music technology that entails sound editing & design, digital audio software application and background scoring. With an expansive musical knowledge and as a part
of the management, Gedeon believes that he could contribute and support the administration in nurturing growth for BMA's strive for excellence.
Proudly Part Of Bentley Music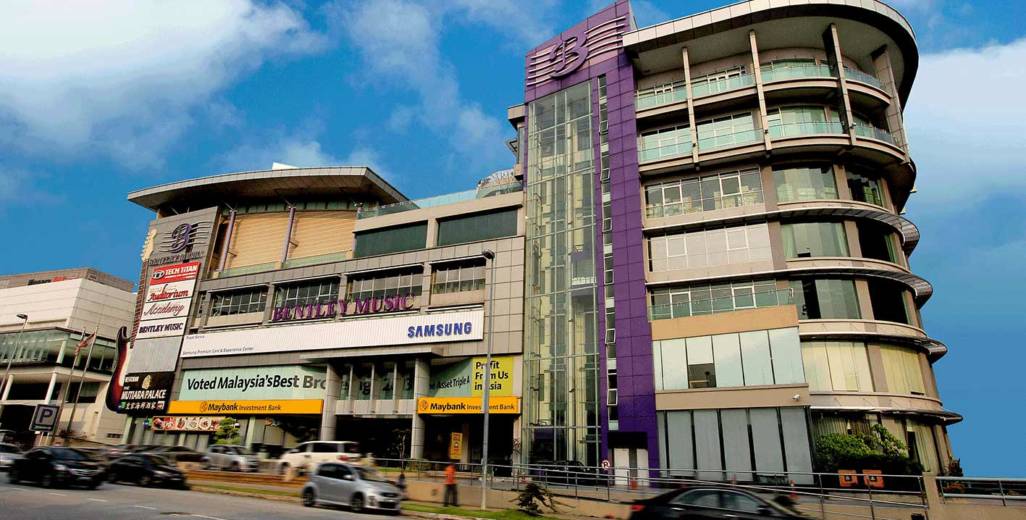 Bentley Music Academy is part of Bentley Music, widely regarded as the country's foremost music & sound specialist. With a legacy spanning over 40 years, we are industry leaders with divisions in music retail, wholesale & institutional sales. And we have a long, storied association with some of the world's most recognized brands. Our megastore in Mutiara Damansara, PJ houses a 22,000 square foot showroom providing customers with an unrivaled music experience.
Bentley Music Academy completes the equation for Bentley Music, as music education realises our total vision in bringing & sharing our passion of music with Malaysians.
In Damansara, Bentley Music Academy is located above the megastore, it boasts over 20 acoustically built music studios & a recital hall. And our largest base of tutors offers a truly wide skill base, with something for every age group. We believe we offer the best in pre-Uni music learning experience.