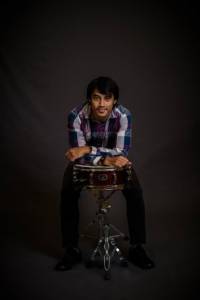 Standard :

Drums
Available :

Tuesday, Wednesday, Thursday, Friday & Saturday
Spoken Languages :

English & Malay
Lessons via :

Face2Face & Online
Aidil, a graduate from UiTM who majored in drums & classical percussion has an impressive carrier as a freelance drummer, session musician, recording artiste, & drum tutor.
Upon completion of his internship training with Majlis Perbandaran Subang Jaya, he joined Bentley Music Academy in 2010 as a pioneer featured drum tutor.
Aidil sessions/plays with numerous popular bands, singers & songwriters; Yuna (Indie Pop), Liyana Fizi of Estrella (Indie Pop), Bittersweet (Indie Rock) , Purevibracion (Reggae), Razed (Progressive/Metal Band), Lightcraft (Indie Rock), Ardiv Jauhari (Pop), Iqbal M (Indie/Experimental Rock Band), his own percussion/stomp group – No Noise Percussion (Stomp), just to name a few.
In addition, he actively performs at private functions & concerts. He has also done some successful major work with Rock The World 2015 Festival (Purevibracion), 10 days Thailand Tour (Purevibracion), Suara Kami Concert (Yuna), Twtup Ipoh (Bittersweet), Jom Heboh Concert (Yuna) & Puteri Gunung Ledang in Concert (No Noise Percussion).
Aidil is not only a much sought after musician in his own right, he is well loved as a drum tutor at Bentley Music Academy.
Register Now with Aidil Azali